HISTORICAL SOCIETY OF SHAWANGUNK & GARDINER
http://wallkillhistory.com
Contact: ShawangunkHistoricalSociety@gmail.com
Lydia Linsmeier, a past resident of Shawangunk and moved to Arizona came across an Album from Cornelia Mulford of Shawangunk (born 1870 in Wallkill) and donated it to the Historical Society of Shawangunk & Gardiner. Most of the entries are from Cornelia's frends from School when she was 10 years old in 1880.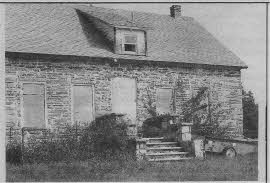 Cornelia came from a long line of Mulfords as early as 1776 when her Great-Grandfather David Dayton Mulford born in Sulfolk County NY came to Shawangunk were he lived in the "Mulford House" by the Wallkill Prison. Later it was occupied by the Walstein Childs Family.
Cornelia's Father James Mulford born 1843 in New Hurly and Grandfather John Mulford born 1802 lived in Shawangunk all their lives.
In 1916, Cornelia married Hohn Henry Jowitt in who was born in England and lived in Walden. There is no record of children.

Many of the Mulford are buried in the Mulford Cemetery in Hurly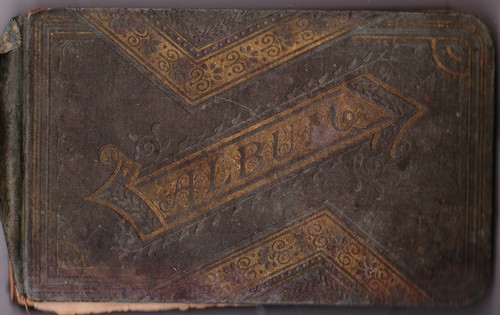 The Album is quite warn but the cotents are in good shape.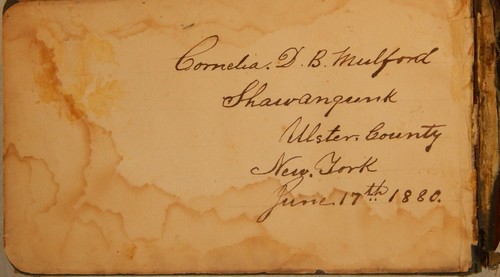 The first page was entered by Cornelis on June 17th 1880 that is likely the end of 5th grade in Wallkill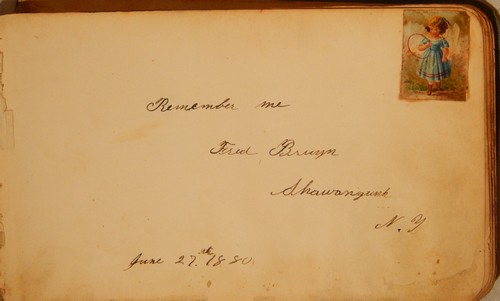 Fred Bruyn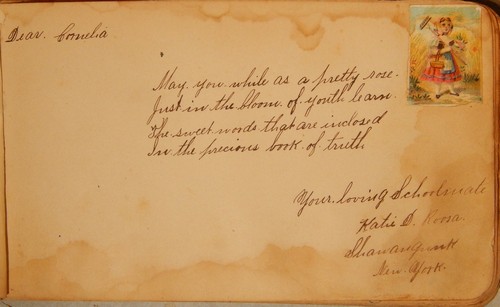 Katie Roosa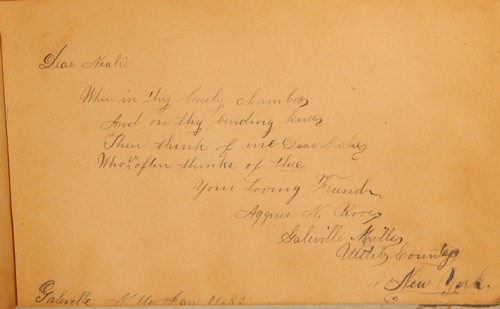 Aggnes Roosa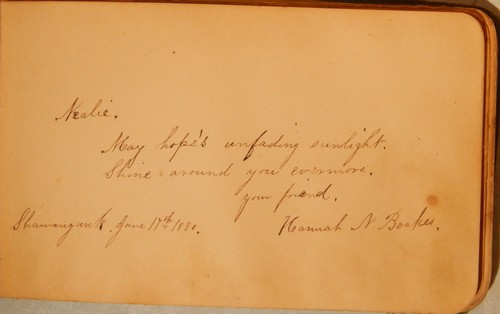 Hannah Bookes ??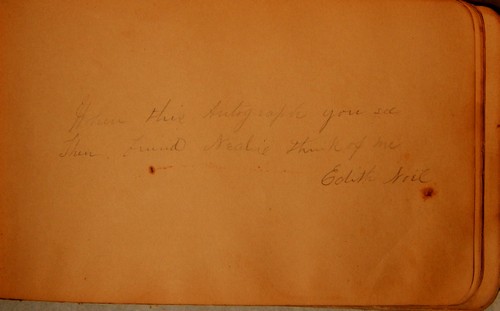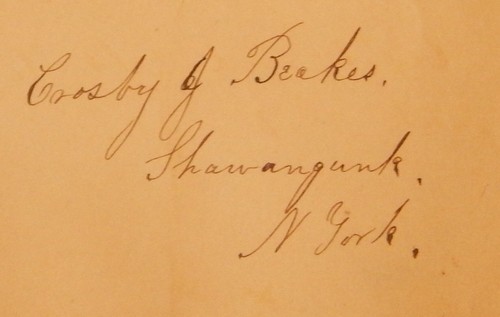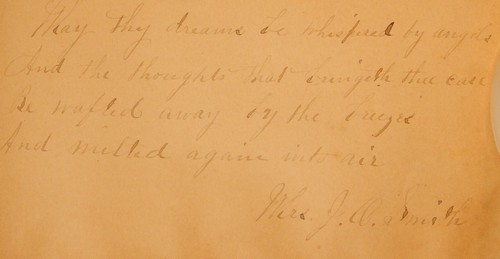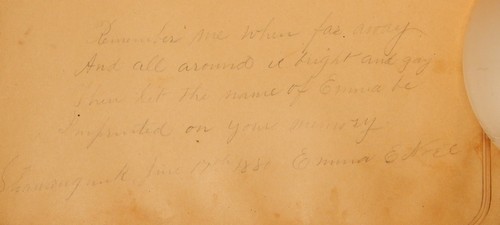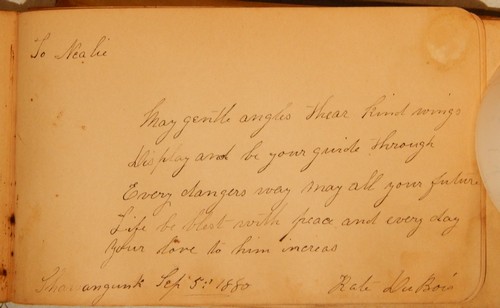 Kate DuBois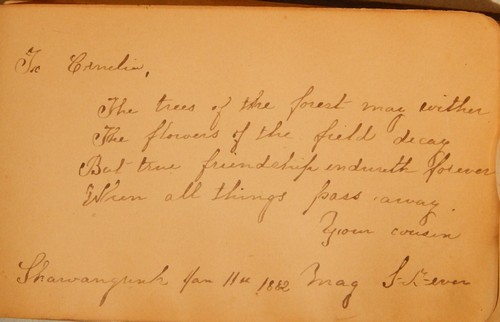 LeFever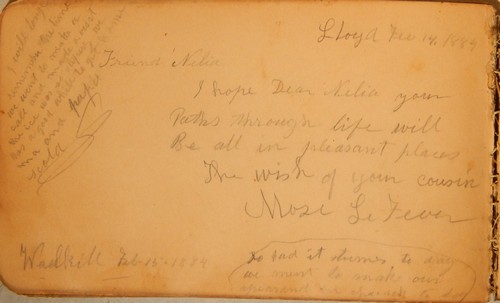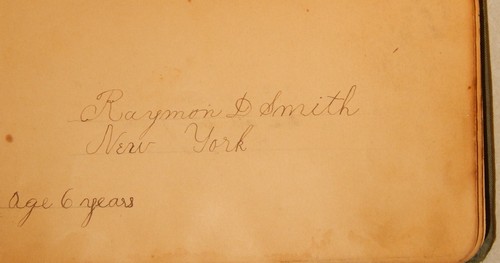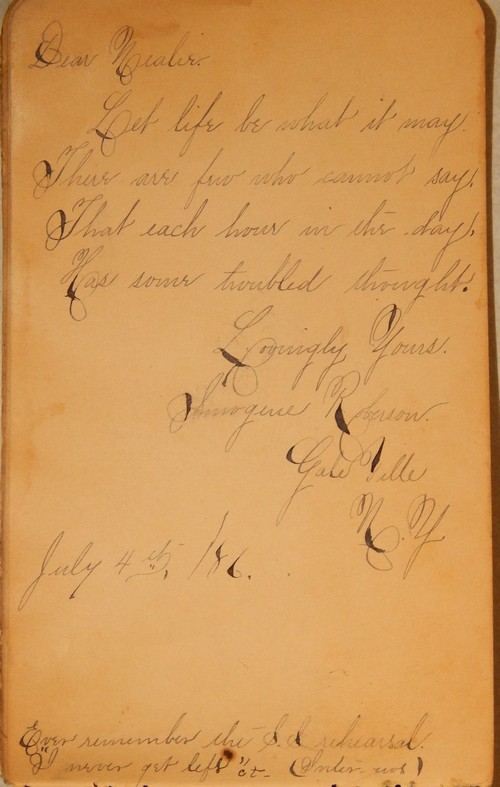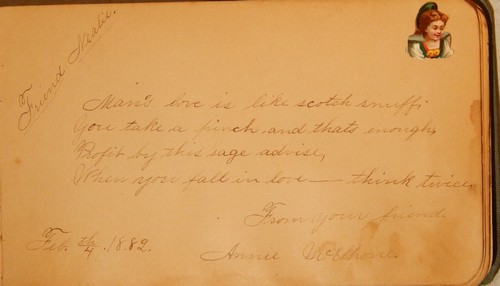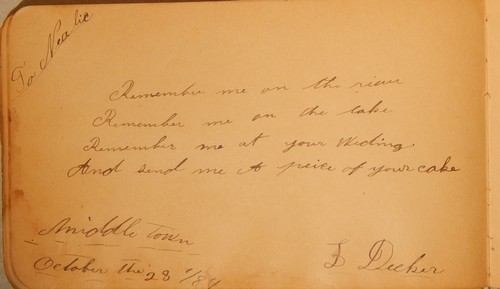 Decker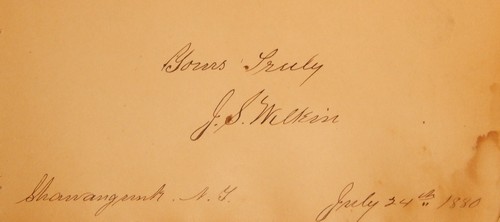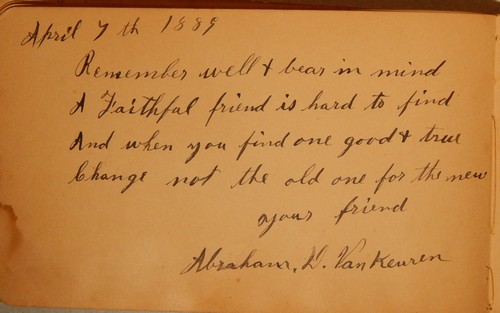 Abraham D Van Keuren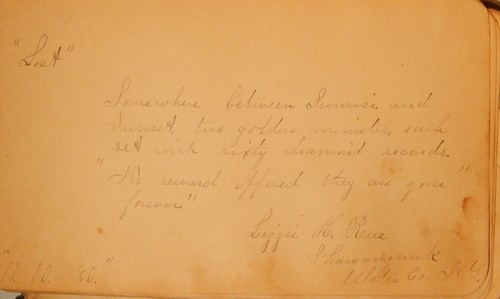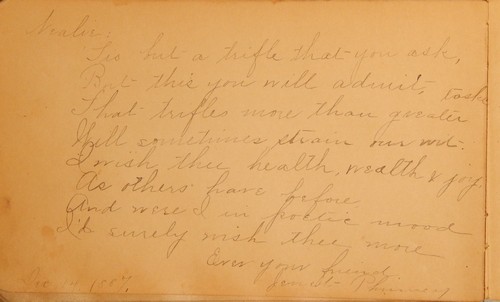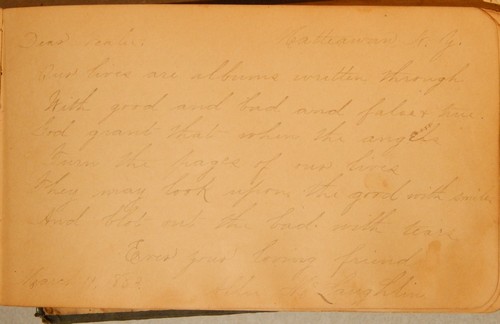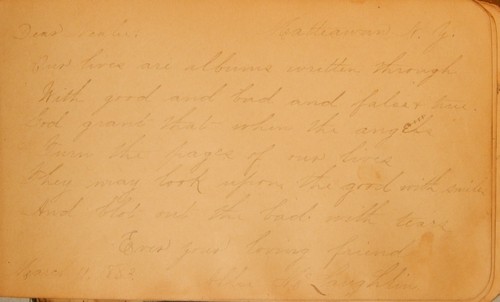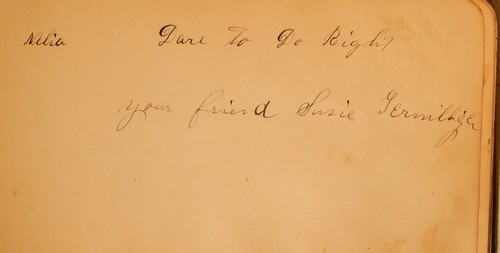 Susie Terwilliger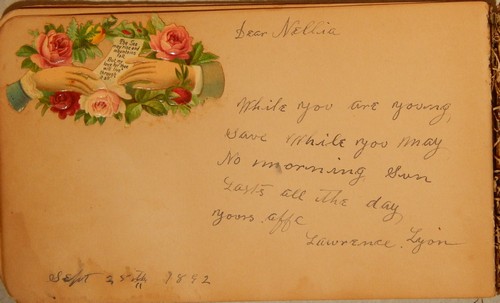 Lawrence Lyon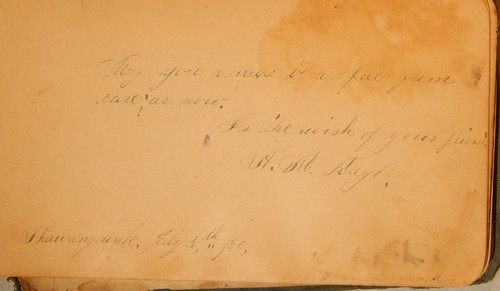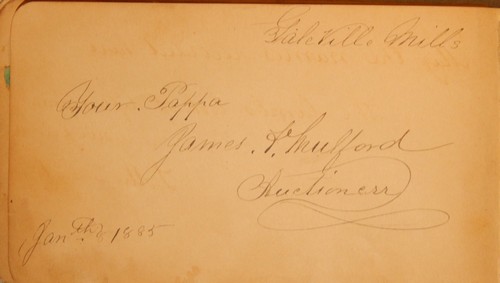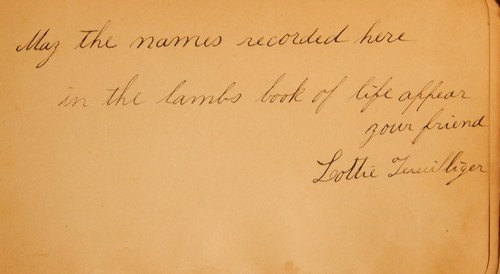 Lottie Terwilliger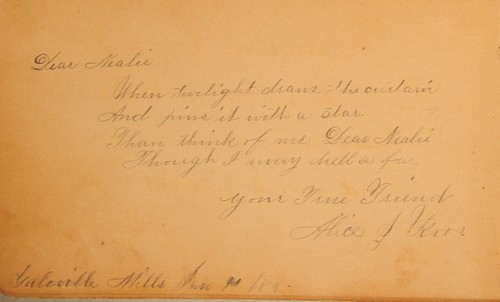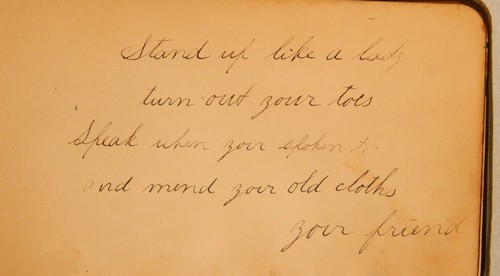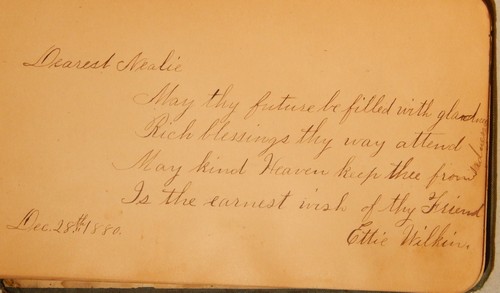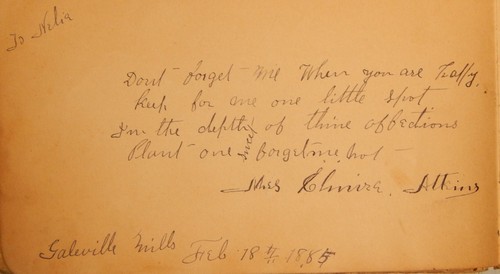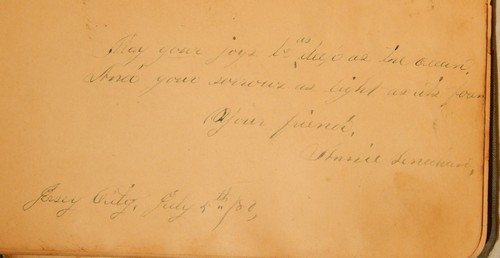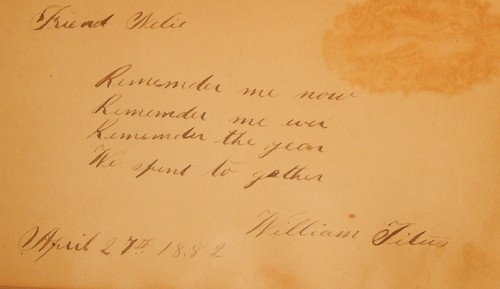 William Titus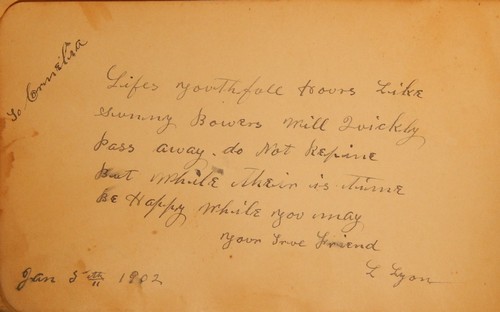 L Lyon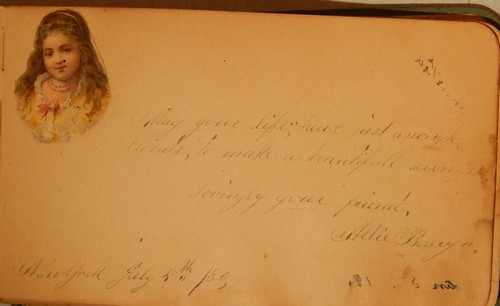 Alice Bruyn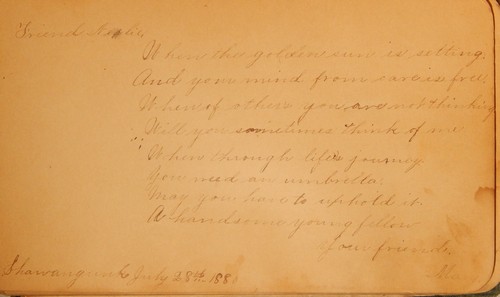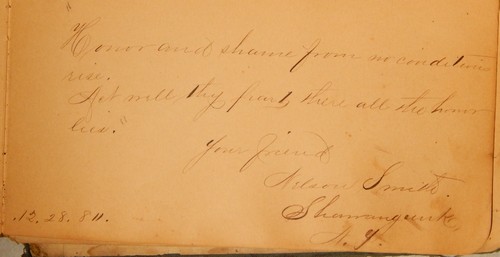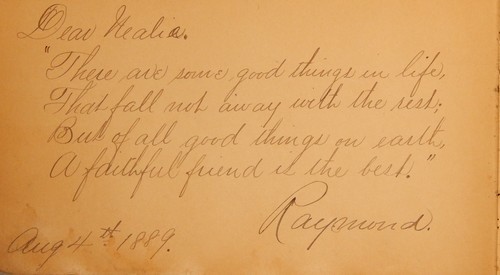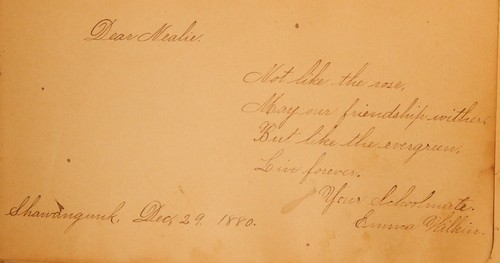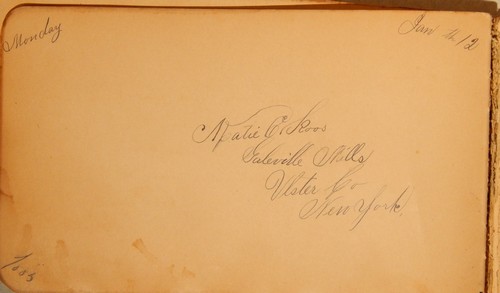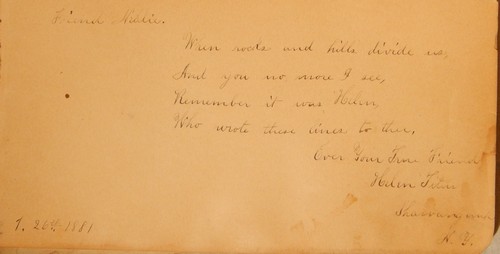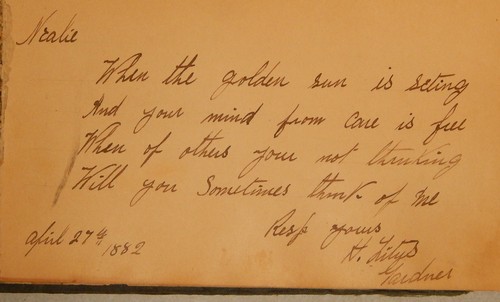 H Titus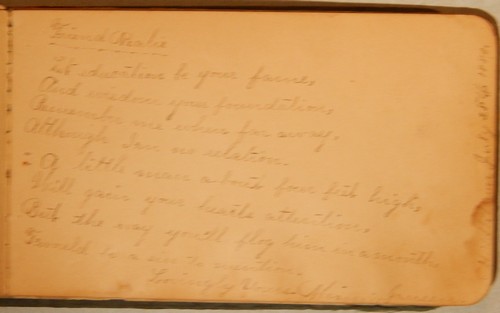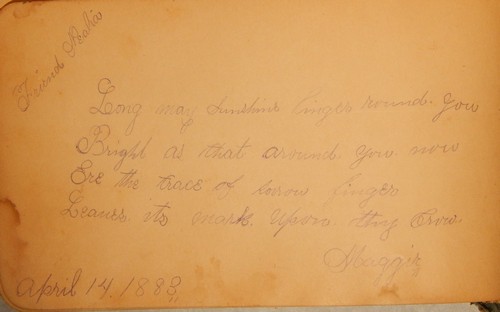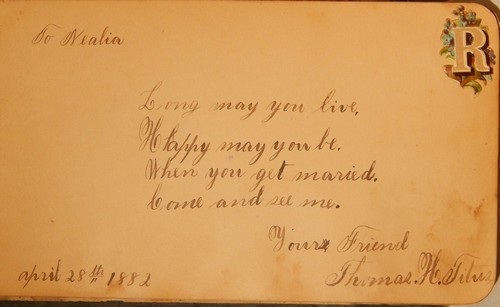 Thomas H Titus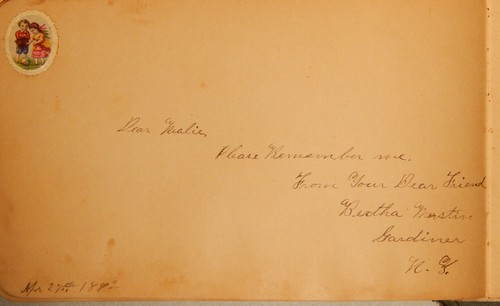 Bertha Masten